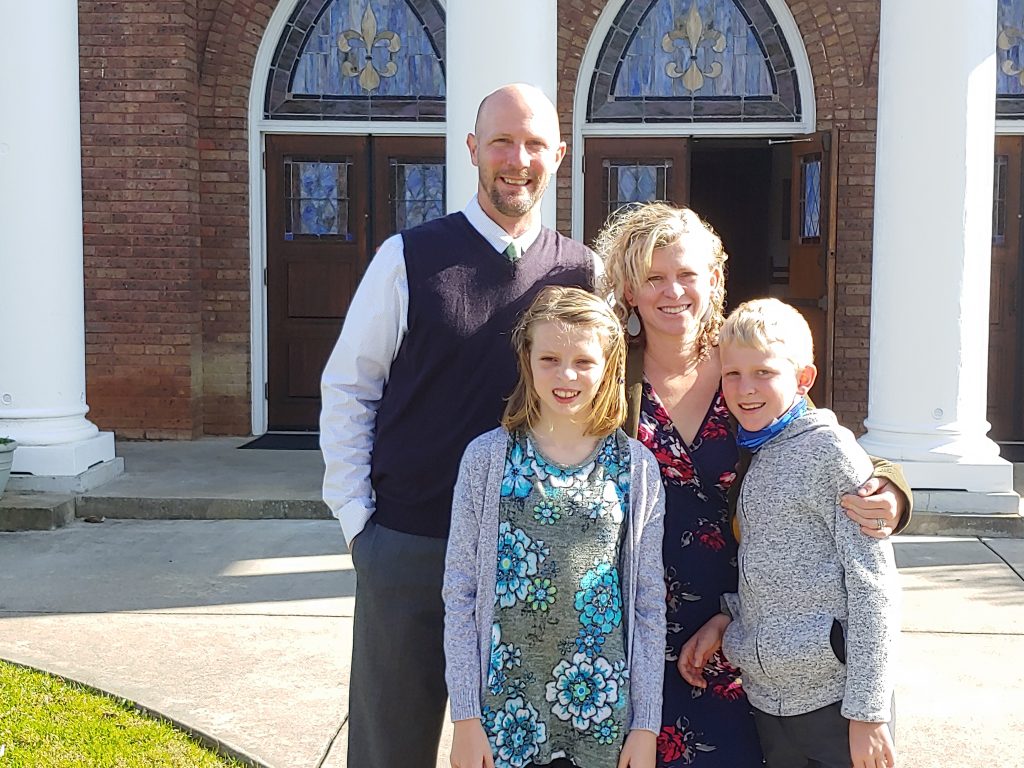 Dr. Shawn Williamson
Dr. Shawn Williamson was born and raised in Rock Hill, SC. He attended Clemson University where he obtained a BS in animal science. While there, he worked at the Clemson University Equine Research Center, which first spurred his interest in equine breeding and management.

Dr. Williamson then obtained his Doctorate of Veterinary Medicine from the University of Georgia in 2006. Shawn feels very fortunate to have attended one of the most prestigious veterinary schools in the country. It also brought the added bonus of meeting his wife Julie, also a veterinarian.
After graduation, Dr. Williamson moved to Weaverville where he was employed by Mountain Animal Hospital from 2006-2008. He served horse, dog, and cat owners in the Asheville area with care and compassion. Although he had grown to love the mountains, his patients, and his clients, he felt the calling to pursue a job exclusively treating horses.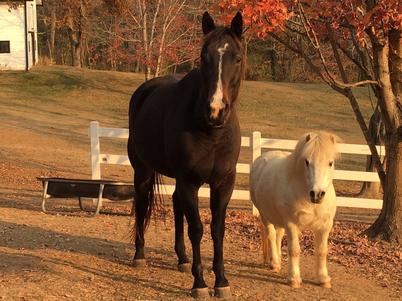 Therefore, in 2008 he and his family moved to Mocksville, NC to work with Dr. Jim Meeker at Davie County Large Animal Hospital.  After 5 years of invaluable experience in lameness, podiatry, and sport horse medicine, Dr. Williamson returned to Weaverville in 2013.  He and Julie have 2 children (Patricia and Louis), 2 dogs, 1 cat, a Quarter Horse and a pony.  
---
Sarah Seifert, DVM
Dr. Sarah Seifert grew up in Salisbury NC. She graduated from the University of North Carolina at Chapel Hill in 2017 with a BA in Biology and minors in Chemistry and German. Dr. Seifert
went on to obtain her Doctorate of Veterinary Medicine from Ross University in 2021, completing a clinical year at The Royal Veterinary College, University of London.

After graduation, Dr. Seifert moved back to Salisbury, NC and completed an internship with Dr. Andy Gardner at Large Animal Medicine and Surgery where she gained experience in
lameness, ophthalmology and surgery. In her spare time, Dr. Seifert enjoys spending time outside hiking or traveling as well as reading and spending time with friends and family.
---
Carrie Agne
Carrie grew up in Buffalo NY riding and showing western pleasure horses. In 2000, she graduated from Medaille College with a degree in Veterinary Technology. Carrie worked at Cornell University Equine Hospital for 3 years before moving to Lexington KY to work at Rood and Riddle Equine Hospital. After 11 years in KY, Carrie moved to Saratoga Springs NY for 5 years to work at Rood and Riddle's first satellite practice. Carrie has an extensive background in equine surgery and nursing. She loves being a part of the veterinary team and helping horses to the best of her abilities. Carrie started with us in April and is happy to be part of the Asheville Equine Team. Outside of work, Carrie enjoys spending time with her family, friends and her 2 dogs. Her hobbies include hiking, bicycling, cooking, photography and travel.