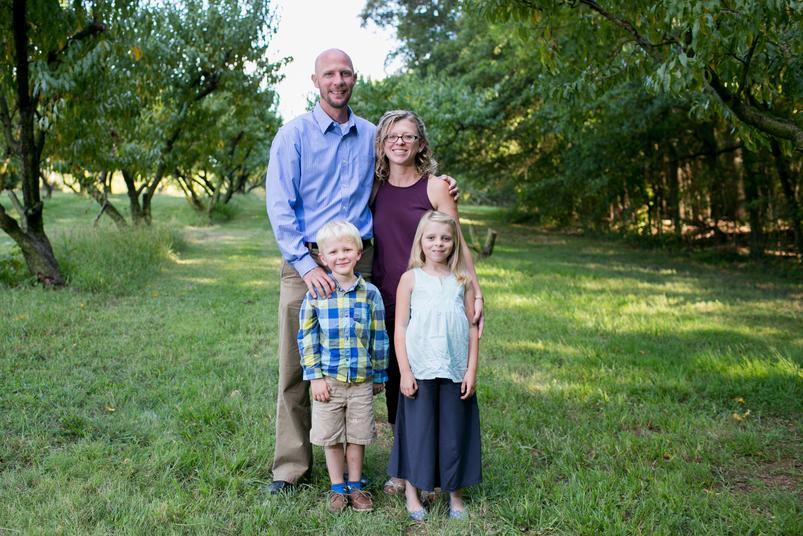 Dr. Shawn Williamson was born and raised in Rock Hill, SC.  He attended Clemson University where he obtained a BS in animal science.  While there, he worked at the Clemson University Equine Research Center, which first spurred his interest in equine breeding and management.

Dr. Williamson then obtained his Doctorate of Veterinary Medicine from the University of Georgia in 2006.  Shawn feels very fortunate to have attended one of the most prestigious veterinary schools in the country.  It also brought the added bonus of meeting his wife Julie, also a veterinarian. 
After graduation, Dr. Williamson moved to Weaverville where he was employed by Mountain Animal Hospital from 2006-2008.  He served horse, dog, and cat owners in the Asheville area with care and compassion.  Although he had grown to love the mountains, his patients, and his clients, he felt the calling to pursue a job exclusively treating horses.  Therefore, in 2008 he and his family moved to Mocksville, NC to work with Dr. Jim Meeker at Davie County Large Animal Hospital.  After 5 years of invaluable experience in lameness, podiatry, and sport horse medicine, Dr. Williamson returned to Weaverville in 2013.  He and Julie have 2 children (Patricia and Louis), 2 dogs, 1 cat, a Quarter Horse and a pony.